Limousine service is the best option if you want to reach airport on time. A well-mannered driver in a neat and clean uniform gives a perfectly professional experience and make sure that you reach your destination safely and also help you with the baggage.
You can save money by sharing the limo services with others because some individuals can't afford cost of a limo. Also not worry about parking, parking fees or loading/unloading of luggage and waiting for transportation. Furthermore traveling in a limo is very relaxing and assist you reduce stress. Airport limousine companies have a comfortable fleet of limos e.g. Mercedes, Hummer, Lincoln, Cadillac or all of which feature state of the art interiors. Any limo you choose, it is bound to be clean and well appointed with modern facilities. The comfortable settings of an airport limousine service enable you to do your work or make phone calls without being disturbed.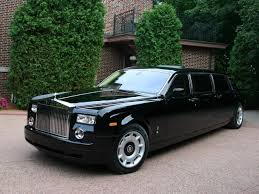 When you are booking West Haven private van and car services, it is very important thing to select a company that has large experience, professional staff and has a large variety of limos. The company should understand your specific necessities when it comes to airport transportation. At the time of reservation an airport limos please do not forget to check their record of track. Reservation online enables you to check the fleet of the provider and choose a limo of your choice. You can also visit at TopCTLimo dot com to book Wilton limo and car service.